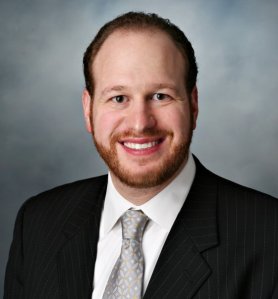 If there was any question as to which candidate Councilman David Greenfield will eventually endorse for the new, heavily Orthodox Jewish State Senate seat in Brooklyn, that ended tonight.
"I encouraged him to run," Mr. Greenfield said of the Democratic former City Councilman on Nachum Segal's radio show. "The reality is Simcha Felder is the gold standard of Orthodox Jewish elected officials. He's somebody who's been working for the community for years. He genuinely cares about the community. He's consistently delivered for the community."
Mr. Greenfield strongly opposed the creation of this new Orthodox Jewish seat (often referred to as the "Super Jewish" district), declaring it a "Ghetto district" that would dilute the Jewish vote, but said that wouldn't stop him from backing Mr. Felder, whom he replaced on the City Council when Mr. Felder resigned to join Comptroller John Liu's office.
"I'm not a fan of the 'Super Jewish' seat, and I opposed it, but the reality is that these are the facts of life," Mr. Greenfield said before quipping, "If there's going to be a 'Super Jewish' seat, we need a 'Super Jew.' And obviously Simcha's that guy."
He said he wouldn't make a formal endorsement of Mr. Felder yet, but it was more than clear where Mr. Greenfield's heart is in the race.
"I look up to Simcha. I think he's an outstanding individual," he said. "The reality is, I can tell you from personal experience, Simcha is incredibly popular and rightfully so."
A number of other candidates are potentially running for the seat as well. These include including Republican Nachman Caller, who has directly indicated his intentions; Republican David Storobin, currently locked in a tight special election for the New York State Senate; and Democratic Civil Court Judge Noach Dear, who has been reaching out to potential supporters this very evening.