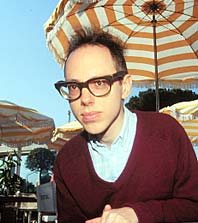 Will Todd Solondz find Happiness in his new home—a prewar loft at 74 Fifth Avenue? The director of such indie hits as the 1998 film of the same name is known for his dark and disturbing depictions of suburban American life. Yet he has just purchased a 3-bedroom co-op in Greenwich Village that is anything but dark or suburban.
Mr. Solondz paid $1.95 million for the airy pad, according to city records, which was on the market for less than a month at $2 million with Brown Harris Stevens brokers Jennie Holman and Edward C. Ferris.

The loft features tall, beamed ceilings, a walk-in storage room, abundant closet space (a good place to stash one's skeletons?) and double-height industrial windows that flood the apartment with light. It's the perfect place to banish fear, anxiety and depression. Plus, there's a roof garden.
It's also a quick walk to Mr. Solondz's part-time professor gig at NYU's Tisch School of the Arts.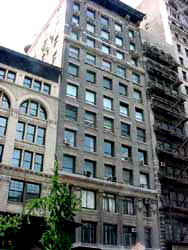 Will such a bright, cheery space interfere with Mr. Solondz's ability to channel the shadowy corners of the human soul? Well, the previous owner, author Robert Asahina, seemed to do just fine blending creativity and comfortable living. He penned a well-received book on Japanese Internment during World War II while he was living here, so clearly the home is well suited to weighty topics.
kvelsey@observer.com