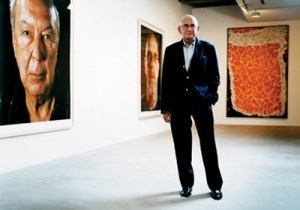 This May, collector Eli Broad will be given an honorary doctorate from Otis College of Art and Design in Los Angeles. He will also deliver the keynote speech at the college's 2012 graduation ceremony on May 12.
Otis College of Art and Design is "LA's first independent art school." Mr. Broad was a founding chairman of The Museum of Contemporary Art in Los Angeles and has built two important contemporary art collections that bare his name: the Eli and Edythe L. Broad Collection and the Broad Art Foundation.
Two days after receiving his honorary doctorate, he will release his first book, The Art of Being Unreasonable: Lessons in Unconventional Thinking.