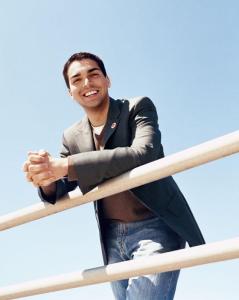 GOP Councilman Eric Ulrich announced his candidacy for a State Senate against incumbent Joe Addabbo this morning, putting a new seat in play that previously lacked a strong challenger.
"Today,  I am excited to announce that I will be a candidate for State Senate in District 15," he said in a video posted on YouTube. "This was not an easy decision for me to make and I had every intention of running for reelection next fall. But the stakes are simply too high. While I've been able to accomplish many great things at the local level, I believe I can accomplish even more."
Mr. Ulrich, who's only 27, directly addressed his young age in his announcement.
"If we're serious about revitalizing our communities, creating good paying jobs and encouraging young people like me to stay in New York, then we've got to lower the tax burden for homeowners and small businesses and invest in higher education so that people can compete for the jobs of the 21st century," Mr. Ulrich said. "I'm running for State Senate because I want to make a difference."
Mr. Addabbo, who previously held Mr. Ulrich's Council seat, was elected to the State Senate in 2008 after defeating 20 year Republican incumbent Serphin Maltese. He easily won re-election over his GOP challenger in 2010.
The redistricting process made Mr. Addabbo's district more friendly to a potential Republican challenger with the addition of the Breezy Point neighborhood of Queens, which helped propel GOP Congressman Bob Turner to his surprising victory in the special election to replace Democrat Anthony Weiner last fall. Mr. Ulrich, who is considered a rising star in New York City's Republican party, is working with political consultant Bill O'Reilly, a veteran of Mr. Turner's House campaign.
Watch Mr. Ulrich's campaign announcement below.