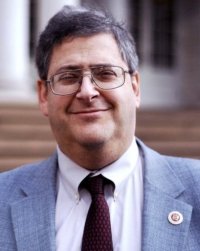 Democratic State Senate candidate Lew Fidler is locked in a tight process of counting the final absentee and provisional votes from a March 20th special election, and over Facebook, he outlined both his specific path to victory and held out hope that the gerrymandered State Senate lines will still be thrown back to the drawing board. Currently, Mr. Fidler's Republican opponent, David Storobin, leads by 3 votes.
First, Mr. Fidler articulated why he thinks he'll ultimately be up in the count when the court opens all of the ballots not alleged to be fraudulent, a process that will begin with another hearing tomorrow.
"The Court Referees have recommended opening most of the ballots that the Storobin campaign challenged, about 130/140 or so, but only 35 of the ballots that our attorneys challenged," he wrote last week. "We believe that when they are opened, we will move ahead in the count significantly—dare I say it, nay even think it, by double digits or more."
A Brooklyn Daily report also agreed with Mr. Fidler's analysis here, however, the result may actually depend on how many of his own votes Mr. Storobin challenged as there are many ideologically conservative registered Democrats in southeastern Brooklyn.
Regardless, Mr. Fidler's campaign will then head to trial to try and prove over a hundred absentee ballots, collected by one of Mr. Storobin campaign staffers, are fraudulent. This could prove decisive in determining the overall winner as almost all of these votes would be certain to go to Mr. Storobin.
Even if Mr. Fidler wins this election, he faces a dilemma in running for reelection. The Senate Republicans, anticipating his possible victory, drew his neighborhood into a faraway district while effectively dismantling the senate district he is currently seeking to represent.
However, given last week's proceedings of the Senate Democrats' lawsuit alleging the new redistricting plan unconstitutionally increased the size of the State Senate, Mr. Fidler sees optimism there as well.
"I am told that this past Friday, buried in the hubbub of a holiday weekend that I hope everyone else enjoyed as much as I did, a State Supreme Court Justice in Manhattan reserved decision on plaintiff's argument that the 63rd Senate district created by the Senate Republicans is unconstitutional," he wrote yesterday. "In the event that the Court rules that it is, the current Senate lines would have to be tossed and one less district drawn statewide. Which means—hold on here Ed Koch—we might very well get a truly independent redistricting for the State Senate this year! Teach THOSE guys to renege on a written promise made to the people of New York!"
If the court sides with the Democrats, then it would appear likely that a new 62-seat plan would need to be quickly drawn (if it's not already) and passed, or risk having the court decide a special master is needed to intervene and draw its own state legislative lines. Funnily enough, should he win, a court intervention here could hypothetically work to Mr. Storobin's benefit as well, as his base in the Russian speaking community was thrown into a heavily Democratic Staten Island-based district under the current redistricting plan.
Needless to say, there are a lot of unknowns and the entire process is fairly likely to go to an automatic hand recount. Or, as Mr. Fidler put it, "I don't know if I am in Mooseport, Florida or Oz!"