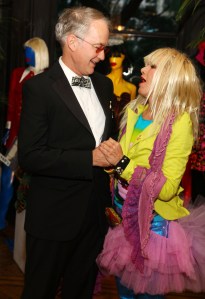 The legal team for ousted National Arts Club President O. Aldon James received a blow yesterday afternoon when an appellate court effectively barred Mr. James from the club.
The decision marked a legal battle now over a year old to evict Mr. James on charges that he misused club funds and arranged sweetheart rent deals for his brother and a family friend. The decision yesterday was a stay on a previous decision that itself overturned an internal eviction hearing that voted to boot Mr. James from the premises. More details can be found in The New York Times.
So Mr. James is again out of the club, at least until the next court date two weeks from now.