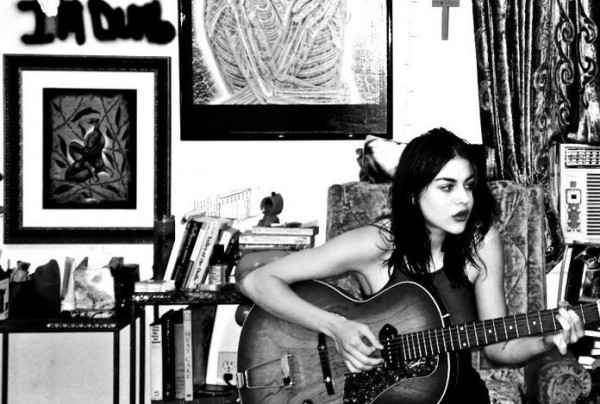 In a barrage of barely legible Tweets,
Courtney Love
recently (hysterically, sadly) told followers of her locked Twitter account that former Nirvana drummer and Foo Fighters frontman
Dave Grohl
had "hit on" her 19 year-old daughter
,
Frances Bean Cobain
. This is scandalous because Grohl was once the drummer in a band you may have heard of (Nirvana) with Ms. Cobain's deceased father (
Kurt Cobain
).
In statement emailed by her representatives, Ms. Cobain—an artist who shows under the name Fiddle Tim—has denied her mother's accusation, explaining:
While I'm generally silent on the affairs of my biological mother, her recent tirade has taken a gross turn. I have never been approached by Dave Grohl in more than a platonic way. I'm in a monogamous relationship and very happy.

Twitter should ban my mother.
For the record, that is her paragraph break. We should note that this is not a formal request for Twitter to ban Ms. Love, but a casual one, and is likely not the first time this sentiment has been expressed by the daughter of a mother on Twitter. Then again, your mother is not Courtney Love, and she's also not accusing Dave Grohl of hitting on you.
fkamer@observer.com | @weareyourfek