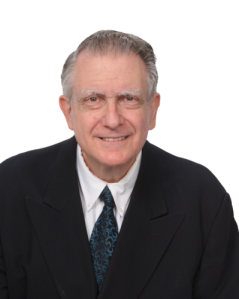 Jeff Gottlieb made a number of headlines by quietly — then loudly — entering a Queens congressional race earlier this year, only to drop out and anoint a successor, attorney Stephen Green, to run in the Democratic primary instead. Now, via Gatemouth and the Board of Elections, we learn that Mr. Green himself has suddenly dropped out.
Mr. Green's move perhaps closes the book on Mr. Gottlieb's strange candidacy, accused by one of his opponents, Assemblyman Rory Lancman, of being a sham campaign that existed solely to get his name on the ballot and siphon of Jewish votes. At one point Mr. Lancman even memorably declared Mr. Gottlieb, a Board of Elections employee, was "the hackiest hack in all of hackdom."
Yet all that anti-Gottlieb energy turned out to be for naught, as he surprised everyone by using a weird quirk in New York State election law that allows one to submit signatures to be on the ballot yet decline to run and select someone new to be a candidate in one's stead. And Mr. Gottlieb's pick, Mr. Green, was even more obscure than he was, as Mr. Green lived  outside of the district and had no public campaign to speak of.
But conspiracy-minded politicos need not to fear as there are multiple candidates still angling to get on the ballot that can still be accused of trying to split an ethnic vote: Robert Mittman and Juan Sheng. Ms. Sheng is a television reporter while Mr. Mittman is a doctor who, as of a week or two ago, would not return repeated phone calls to his office inquiring about his candidacy.
Both will need to survive challenges to the validity of their signatures in order to ultimately make it into the June 26th primary, where, in addition to facing Mr. Lancman, they would face Councilwoman Elizabeth Crowley and Assemblywoman Grace Meng.