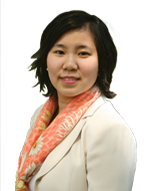 Last Friday, State Senator Toby Ann Stavisky announced she would move into a neighboring, Asian-majority State Senate district and seek reelection there rather than face a primary battle against her colleague Tony Avella. Notably headlining the event were two of the area's Asian-American elected officials: Councilman Peter Koo and Assemblywoman — and congressional candidate — Grace Meng. Asked if she had any reservations endorsing Ms. Stavisky instead of an Asian candidate, Ms. Meng stressed Ms. Stavisky's work on behalf of the community.
"Right now, we're focusing on the congressional race obviously," she said yesterday after an endorsement event from the Alliance of South Asian Labor where she had stressed the importance of adding to the diversity of Congress. "I mean, Toby happens to be someone that I have worked with extensively on issues relating to diversity and issues in our local community."
Ms. Meng also pointed out the lack of Asian-American candidates in the race, which rendered the question moot in her opinion. In addition to Ms. Stavisky, only attorney John Messer has declared his intentions to run for the seat.
"I think right now, to my knowledge, there are no other candidates that fit this background," she said. "So it's not really a question in this current race."
Asked again if she had any concerns, given the possibility of an Asian candidate eventually emerging, Ms. Meng said it was more important to focus on the issues.
"It's not just about electing someone of a particular ethnicity," she answered. "We want to make sure to elect people who pay attention to the issues of communities of color."
Ms. Meng's congressional race may very well be the only real hope of advancing Asian-American representation in New York City this year, which is interesting as the redistricting process specifically carved out two new Asian-majority Assembly districts in addition to the State Senate seat Ms. Stavisky is seeking.
In Upstate New York, a Tompkins County legislator of Japanese descent, Nate Shinagawa, is also hoping to help make history by unseating GOP Rep. Tom Reed.
Update: Although not on the official press release, Comptroller John Liu was also at Ms. Stavisky's announcement event, which featured a good portion of the entire Asian-American political establishment from Queens. Here's video of Mr. Liu's endorsement: