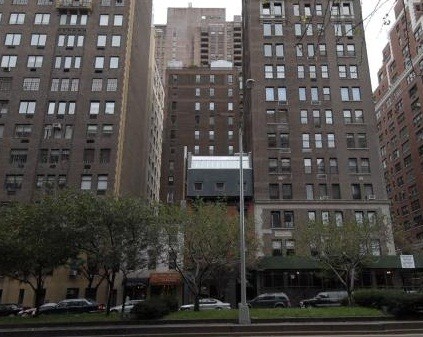 Toll Brothers is still pulling a "no comment" when it comes to rumors of  a Carnegie Hill tower, but plans for something are certainly moving apace on Park Avenue.
The same limited liability corporation—89 Park Avenue LLC—that purchased 1110 Park Avenue for $16.5 million (10 percent more than the $14.9 million ask) has also closed on 1108 Park Avenue for $13 million. And 1108 wasn't even listed for sale!
It is entirely possible some unknown entity likes this block enough to spend $29.5 million on two nice-enough but kind of meh townhouses—stranger things have happened, and this gives a fat 40 feet of frontage—but the far more likely plan would appear to be development.
Although the two townhouses hardly look like tear-downs, they're wedged between two, much-larger apartment buildings, so it probably didn't take a great deal of imagination on the buyer's part to see a potential site for a residential tower (rumored to be 15 stories). Besides, the Salomon Brothers listing for 1110 Park Avenue even hyped the property's air rights that would permit over 20,000 square feet to be built on the site. According to Property Shark, an equal amount of development rights is available at 1108, making for a 40,000-square-foot potential project.
If Toll Brothers is behind these purchases, it would make a lot of sense. The Philadelphia-based McMansion builders have done very well adapting to the Upper East Side with Touraine, their ritzy East 65th Street development  (although interior photos of the units suggest that the tastes of Upper East Siders may not be so different from that of suburban McMansion dwellers).
The seller was the estate of Joseph Bogen.
We'd guess that the sale of both townhouses will spur the residents of neighboring buildings, who have already been quietly mobilizing to stop the still unconfirmed development, to take more aggressive, maybe even public, action against the building.
Even before any official word is released, the residents of 1112 are said to be mulling a lawsuit against the view-obstructing development, and Carnegie Hill Neighbors is circulating a petition to have the historic district extended north to 96th Street, which would encompass the two buildings. Not that that would stop the project, but it would at least give the city's Landmarks Preservation Commission oversight over whatever gets built.
kvelsey@observer.com