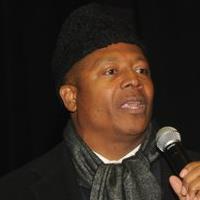 Councilman James Sanders, who was reportedly already moving forward in his primary campaign against Democratic State Senator Shirley Huntley, has taken another significant step in his campaign by registering a committee for the run.
The campaign committee will allow Mr. Sanders to raise and spend money as he embarks on the often difficult task of defeating an incumbent state senator in a low-turnout Democratic primary.
It's not immediately clear what Mr. Sanders' campaign platform against Ms. Huntley will be, but she did suffer a political setback at the end of last year when Attorney General Eric Schneiderman announced an indictment against one of her aides alleging a $30,000 theft from her member items designated to go to a non-profit.
The move also represents a bit of a free shot for Mr. Sanders, who's term-limited out of his southeastern Queens Council seat in 2013 and does not need to resign to run for office this year.
When City & State reached Ms. Huntley by phone previously and asked about the possible challenge, she responded, "This is America – everyone has a right to run … More power to the brother."