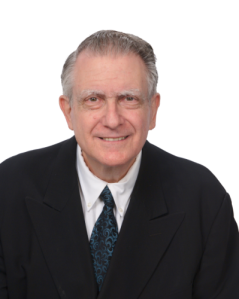 After previously insisting all future questions about his campaign would be answered at some future point, Jeff Gottlieb, a Board of Elections employee and a former staffer to various elected officials in Queens, is out with a wordy press release touting his biography and addressing allegations from opponent Rory Lancman that his congressional candidacy's sole purpose is to split the Jewish vote.
"I am saddened that Assemblyman Lancman has decided to issue vicious political attacks upon learning of my candidacy," Mr. Gottlieb said in the statement. "Is Rory really that afraid that his record on issues will be challenged here in the community? I think so and his actions clearly show his fear."
Mr. Lancman, a Queens Assemblyman, would be the candidate targeted by the vote-splitting if the conspiracy were true. Queens County officials insisted it was not.
In his release, Mr. Gottleib notes that he is former school teacher and member of the teacher's union and a member of the JFK Regular Democratic Club "where he reorganized and energized that institution into one of the strongest political campaign organizations in the city."
But most of the release is dedicated to trashing Mr. Lancman.
"People are tired of elected officials who forget that representing the people is an honor and responsibility," he said. "Rory apparently believes he has become bigger than those he seeks to represent. Why does he proclaim he should be the only Jewish candidate to seek this office?  I will show that my record, my philosophy and my values better represent not only the Jewish voters of this district, but a majority of the voters who reside in the 6th Congressional."
The full release is below:
Jeff became a member of the JFK Regular Democratic Club where he reorganized and energized that institution into one of the strongest political campaign organizations in the city. Noting his talents, City Councilman Morton Povman added him to his staff as a Special Advisor on Community Activities. Jeff's political and civic involvement in Forest Hills/Rego Park, Kew Gardens, Kew Gardens Hills and Briarwood brought him to the attention of Assemblyman Alan Hevesi. Joining Hevesi's staff where he rose in ranks and became a top level Assistant who helped formulate policy. Mr. Gottlieb left Hevesi's staff to become Chief of Staff to City Councilman Morton Povman for 17 years. When Councilman Povman retired Jeff continued his public service with City Councilman Joseph Addabbo. Jeff is especially proud of his varied accomplishments:
a) Organizing over twenty (20) tenant associations and strengthening home owner organizations.
b) Helping homeowner organizations in getting municipal aid to resurface roads, clean sewers, and install many traffic signals.
c) Aiding senior citizens in obtaining senior citizen rent increase exemptions and working with senior centers to procure additional services. Through Gottlieb's efforts, the Young Israel of Forest Hills Senior League established a strong, broad-based beginning.
d) Gaining additional police protection, at crucial times, for local areas. Working with civic associations, businessmen and the police, numerous locations have been cleared of delinquency problems.
e) Instituting Health Fairs (2004, 2005), Job Fair (2003) and an Immigration Fair (2004).
f) Helping draft legislation supporting homeowners, tenants, environmentalists, and senior citizens. Over eighty pieces of City Council legislation were formulated by Jeff Gottlieb from 1983 to mid-2002.
As a civic activist, he supported innumerable programs and served on many boards. Forming the Central Queens Historical Association (1988) and the Queens Jewish Historical Society (2002), Jeff has brought neighborhood history and pride of place to the largest borough (Queens) in New York City by conducting tours, including three bus tours of "Jewish Queens," performing slide shows and planning public events. Residing in Kew Gardens Hills with his wife, Marian, and their grown daughter, Elizabeth Anne, Gottlieb is concerned with preserving and improving the quality of life in Queens.
Gottlieb stated "I consider it an honor to have an opportunity to seek public office to represent the 6th Congressional District. I live in the district, I have worked in the district and I have volunteered in the district. I am entering this race to be a true voice of the people. As an active member of the Jewish community, I strongly believe that the announced candidates do not represent the interest of many of the voters – especially the moderate voters."
Gottlieb added "I know this race represents an uphill battle, but I couldn't sit on the sidelines while my community is being over-looked.  I intend to speak up for my community's values and the values that this district holds near and dear to their heart.  In time, people will see that my support and the grassroots effort of our community will match Assemblyman Lancman's money and his outside-the-community special interest campaign team."
"I am saddened that Assemblyman Lancman has decided to issue vicious political attacks upon learning of my candidacy. Is Rory really that afraid that his record on issues will be challenged here in the community? I think so and his actions clearly show his fear."
Gottlieb continued, "People are tired of elected officials who forget that representing the people is an honor and responsibility. Rory apparently believes he has become bigger than those he seeks to represent. Why does he proclaim he should be the only Jewish candidate to seek this office?  I will show that my record, my philosophy and my values better represent not only the Jewish voters of this district, but a majority of the voters who reside in the 6th Congressional."
"I have raised a family and I have toiled long and hard in my community to make change – change so that people can enjoy a better life.  I have volunteered more hours to community based organizations than any of the other candidates in this race.  If one of my opponent's wishes to sling derogatory comments at me, so be it.  I have a race to run, and the right message that the voters want to hear.   In my view, I represent the voice of the people."
Gottlieb stated his challenge to candidate Lancman: "Lets campaign, lets debate, but most importantly, lets agree to run the campaign based on the issues. The more you attack your opponents, the more voters realize how unfit you are to serve.  I believe that the voters should have a real choice on June 26th…after all that is the American way."