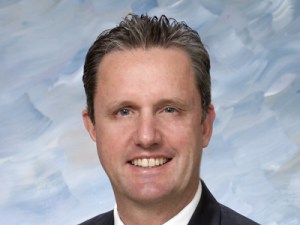 Joe Carvin, a Rye Town Supervisor and hedge fund manager, has contributed over $1 million into his congressional bid against Nita Lowey, according to his latest FEC filing.
Mr. Carvin, a Republican, had initially begun a campaign against Senator Kirsten Gillibrand promising to invest a similar amount, but that was for a statewide run and it was unknown if he would invest a similar amount into a more contained campaign for a Westchester County-based Congressional District.
In addition to an investment of $1,032,000, Mr. Carvin also raised more than $75,000, but that gigantic total sum might not bring him that far ahead of Ms. Lowey, who last reported having more than $890,000 on hand three months ago.
However, both candidates will need to expend significant resources introducing themselves to voters unfamiliar with their record. Although Ms. Lowey's district remains rather Democratic after redistricting, the majority of it is still new turf for her.
Update: Ms. Lowey reported this evening that she raised $270,000 and has close to a million dollars on hand.