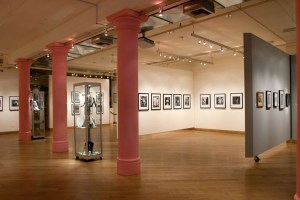 The Leslie-Lohman Museum of Gay and Lesbian Art was in the news today following an announcement that the F.B.I. will renew its search for Etan Patz, the six-year-old boy who disappeared in Manhattan 33 years ago. The museum's former home and current storage space in Soho was said to be a focus in the investigation
In his reporting on the story, our Observer colleague Hunter Walker received the following statement from Julia Haas at the museum:
We at the Leslie-Lohman Museum of Gay & Lesbian Art would like to extend our deepest sympathies to the Patz family regarding the disappearance of their son Etan on May 25, 1979.

With the news of the reopening the investigation due to new information, the FBI is conducting a thorough investigation of Etan's disappearance, and although there is an annex storage space to the Museum on Prince Street where Etan was last seen, at the time of his disappearance the space had no affiliation with the Museum.

However, we will provide our full cooperation to the FBI to help them achieve resolution to this case.
The museum recently became the "first and only museum of gay and lesbian art," following state recognition.