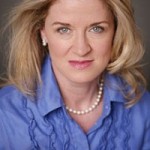 After a Quinnipiac Poll out today showed Manhattan lawyer and conservative activist Wendy Long trailing Queens Congressman Bob Turner in the race for the U.S, Ms. Long released a statement slamming the current holder of the seat, Sen. Kirsten Gillibrand, and that her better known opponents have failed to have an impact on the race.
"Two things from today's Quinnipiac poll are abundantly clear; Senator Gillibrand is vulnerable and my two current office holding opponents in the Republican primary have not made much of an impact on the voters of New York State," Ms Long said in a statement. "Conventional GOP candidates have thrice tried and thrice failed to beat Kirsten Gillibrand. Having never run for office, I am not surprised that New Yorkers are only just getting familiar with me."
The poll showed that Ms. Long trailed Mr. Turner by just 8 points, and all three of the candidates (including Nassau Comptroller George Maragos) were unknown by the vast majority of GOP voters. More troubling for Republicans perhaps was the fact that all three trailed Ms. Gillibrand by 30 points or more, although there too Mr. Turner had a slight lead on her opponents.
Ms. Long is correct that she is largely unknown to New Yorkers since entering the race a few weeks ago, and she would come into a general election with some real advantages, including the fact that she is  both a woman and a die-hard conservative with the backing of the Conservative. Democrats I have spoken to think that Ms. Gillibrand is pretty safe, although you get the sense that they also think that Ms. Long is the most formidable challenger.
In the rest of her statement, she makes her case.
I believe the best candidate to beat Senator Gillibrand is the one who can credibly, consistently and unapologetically take on her shameful record of higher taxes and gas prices and fewer jobs and opportunities.I'm confident that as voters get to know me they will be won over to my common sense agenda which is based on adherence to our Constitution that is being trampled on by President Obama and Kirsten Gillibrand.