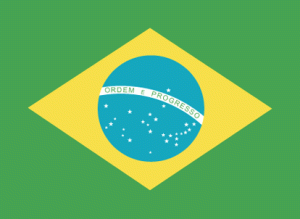 Louise Blouin, Chairman and CEO of Louise Blouin Media, announced today that the company will launch a Brazilian edition of its Blouin Artinfo website.
The company says that it is the ninth international edition of the website and has hired Fernando Hugo Pinheiro, a former Yahoo executive, to head the project.
The full release follows:
LOUISE BLOUIN MEDIA LAUNCHES BLOUIN ARTINFO BRAZIL
– APPOINTS FERNANDO HUGO PINHEIRO AS EXECUTIVE VICE PRESIDENT –

For Immediate Release

New York, NY– Louise Blouin, Chairman and Chief Executive Officer of Louise Blouin Media (LBM),is pleased to welcome Fernando Hugo Pinheiro as Executive Vice President, Latin America, and launches Blouin ARTINFO Brazil (br.blouinartinfo.com), its ninth international edition of the pre-eminent arts and culture news platform.

Mr. Pinheiro most recently comes from Yahoo!, where he was responsible for strategic audience development, expanding the company's footprint across Latin America, as well as reaching the Hispanic population in the United States. As the Vice President of Audience Latam, he exponentially expanded Yahoo!'s readers by more than 80mm users in eight different markets. Prior to his term there, he managed marketing and communications efforts for various international Fortune 500 companies including The Coca-Cola Company and Esso.

"We are thrilled to be joined by Fernando during a vital point in our global growth," comments Mrs. Blouin. "As we expand our business internationally through both our print and digital products, I can think of no greater professional to grow our presence in Latin America. Our goal is to be the leading culture and lifestyle portal in the world, and with the addition of Fernando to our international management team, we are better positioned to achieve this."

"I am honored to join this global, cultural enterprise," adds Mr. Pinheiro. "Latin America is historically a culturally rich region of the world that offers vibrant arts, culture, entertainment and lifestyle. ARTINFO provides a targeted and sophisticated demographic of global citizens that is a natural extension of our Latin American audience."

Blouin ARTINFO Brazil is a Portuguese-language website featuring original local and global content and news relating to the performing and visual arts, travel, culture and style, architecture and design as well as articles from LBM international publications Art+Auction and Modern Painters.

Blouin ARTINFO is the world's most comprehensive online platform that represents original international content.Blouin ARTINFO Mexico will debut in the upcoming months, as part of a global expansion that follows the recent rebranding of Blouin ARTINFO (www.blouinartinfo.com), and the launch of Blouin ARTINFO Australia (au.blouinartinfo.com), Blouin ARTINFO Hong Kong (hk.blouinartinfo.com), Blouin ARTINFO UK (uk.blouinartinfo.com), Blouin ARTINFO Germany (de.blouinartinfo.com), and Blouin ARTINFO India (in.blouinartinfo.com).

Additional international versions of Blouin ARTINFO will be launched throughout the year in numerous other countries. An international team of editors and reporters will contribute articles that are enhanced by digital features, ensuring that Blouin ARTINFO remains the leading global authority on art, culture and lifestyle, with a compelling blend of top-quality journalism.

Louise Blouin Mediais the leading global media company focused on art, culture, luxury and lifestyle sectors. Properties range from in-depth reporting and coverage of the art market in Art+Auction, to the insider art scene in Modern Painters, to the breaking news and analysis on Blouin ARTINFO.  In addition to the media properties Louise Blouin Media owns and operates art publisher, Somogy; art market analytic tool, Blouin Art Sales Index; Global Consulting and Communications Services – a global branding, consulting and communications group, and through the Louise Blouin Foundation runs the Blouin Creative Leadership Summit in New York, and the Louise Blouin Foundation Museum in London. The company's mission is to promote cultural understanding and acceptance beyond our borders through dialog and education.