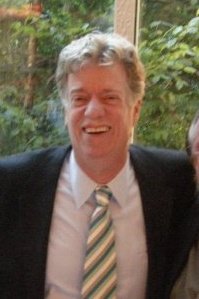 Mark Thompson, the chair of Community Board 6, has officially registered a campaign committee for Councilman Dan Garodnick's East Side seat. Mr. Garodnick recently announced his campaign for New York City Comptroller, which will leave a vacant seat behind him for aspiring city councilmen like Mr. Thompson.
The move comes as little surprise as Mr. Thompson had already told DNAinfo, "I'm very seriously considering running for Dan's seat," and, " I hope to make an announcement some time soon."
Indeed, he seemed excited about the prospect of serving in the City Council.
"City planning is my background, my soul basically," Mr. Thompson also told the publication. "I love what I do, and it fits in exactly with the City Council."
Another likely candidate, DNAinfo reported, is Department of Education staffer Dara Adams, who's just 26 years of age.
Other candidates are reasonably likely to emerge in the coming weeks and months, as the election won't take place until 2013.