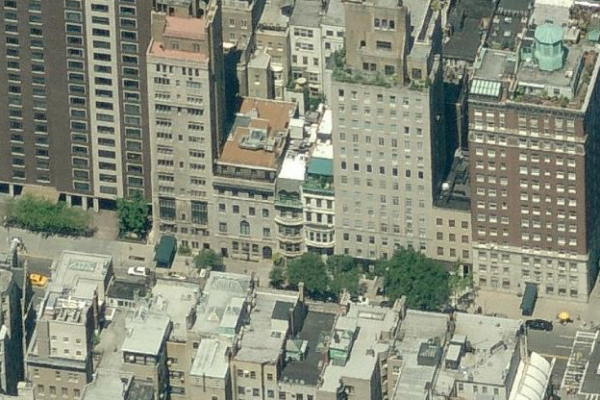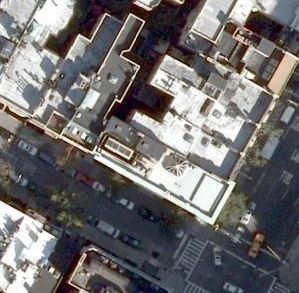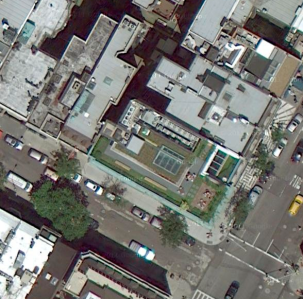 Mayor Bloomberg has said that mayors should give up living at Gracie Mansion, which makes sense when you have not one but two multimillion-dollar townhouses of ones own. Still, it is comforting to know that the policies the mayor preaches take hold at home. At an announcement today about the city's growing investment in solar power and other green technologies, the mayor took a moment to show off his own green credentials.
"We've got a green roof at the foundation and a white roof on my home," Mayor Bloomberg told reporters at the offices of Efficiency 2.0, a two-year-old start-up that helps residents track their household energy use online. "It didn't make any sense to put a green roof on the whole house when we built it, with two buildings, it's harder, but when we did the foundation, we did a green roof."
Mayor Bloomberg was referring to the two townhouses he owns on East 79th Street, which he combined into a sprawling uptown estate a few years ago. He then bought a mansion around the corner on 78th Street to house his eponymous foundation. The former, as we now understand it has a white roof, the latter a green roof.
The mayor has been a champion of both. The administration has encouraged as many businesses to paint their roofs white as will do it, thereby reducing energy consumption by up to 20 percent—the white paint reflects the sun's energy off the building, reducing cooling costs. Green roofs have the added benefit of reducing energy use year-round by insulating and absorbing energy as well as collecting rainwater, which lessens demand on the city's stormwater system.
Some environmentalists have argued there should be a greater emphasis on green rather than white roofs for these reasons—Chicago's Mayor Richard Daley made them a hallmark of his latter day administration. But City Hall counters that green roofs are almost always more expensive to build and maintain, and are sometimes impossible to install due to structural constraints (see: that mayor's townhouses). All it takes for a white roof is a few cans of special paint.
What the mayor does not have is solar panels, and while he announced today that the city has increased its solar output on public buildings three-fold after 10 buildings had panels installed, it is still not enough, according to Manhattan Borough President Scott Stringer.
"I suggest that the Mayor re-read my report, Rooftop Revolution, which offered constructive ideas for expanding the City's solar capacity," the borough president said in a statement. "The increase in New York City's solar capacity over the last six years is welcome news. But to put the Mayor's announcement in perspective, in the last two years, New Jersey installed over 440 megawatts of solar energy. Today, the City is announcing that we have increased our capacity to 8 megawatts."
Yeah, but how many white roofs do they have?