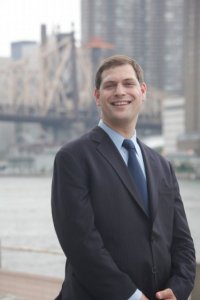 Assemblyman Micah Kellner is "inching closer" to running for Upper East Side Councilwoman Jessica Lappin's seat in 2013, a source close to Mr. Kellner told The Politicker today.
A campaign consultant familiar with the district confirmed this, directly saying Mr. Kellner is actively in the process of "considering" the campaign.
If Mr. Kellner does indeed enter the race, he'll shake up the landscape of a field that includes attorneys Benjamin Kallos and Nico Minerva, as well as dancing adjunct professor Hill Krishnan.
Mr. Kellner's decision, of course, depends on whether Ms. Lappin ultimately pulls the trigger on her campaign for Manhattan Borough President. Like the other candidates considering the race, he would step aside if Ms. Lappin decided to run for reelection.