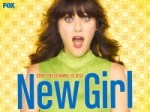 Mediaite has a new editor, but he isn't the Fox Mole. The Daily wants your votes, but they already have their fathers' blessings. T-Shirts are the new Tote-Bags, silenced commenters are the new site-running commenters, more fantastic-if-true potentially embarrassing stories about well-regarded Timesmen, "restructurings" as the hot new media euphemism, and something about Zooey Deschanel. These are your Thursday morning media items:
Fox Hole: Want to know why somebody wouldn't become the Fox Mole? Via Mediaite, here you go. Then again, this is the same site for whom a former editor was sent off with a video starring none other than Glenn Beck. In the likely event you didn't make it to the end of that "confessional": "Editor's Note: Andrew Kirell will begin as a full time editor at Mediaite on April 25." Confidential to Joe Muto: That's where you go after Fox News!
For Your Consideration? The Daily is running a campaign for a Webby Award, and they're using their mailing lists to do it. We'll spare you the text, but the amusingly twee illustration looks like this: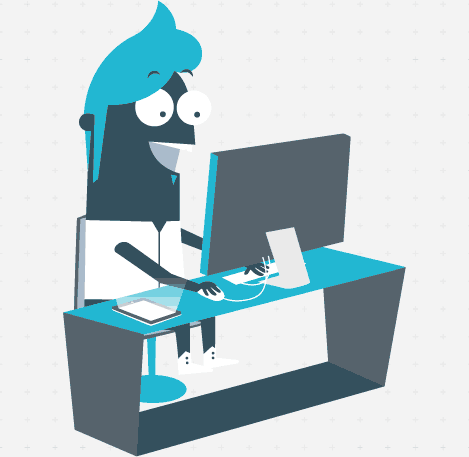 Now you know
(A) What readers of The Daily look like.
(B) That The Webbys have a 'Tablet' category.
(C) That people—or people running companies—actually care about Webbys.
(D) That The Daily—a product that is fundamentally, arrogantly insistent on not having any sort of substantial web presence by design—can be nominated for a Webby. Which serves well to illustrate the extent to which one should care about The Webbys.
Media Power Mazel Tovs: Also from inside The Daily, we hear Media Power Couple (Class of '11) Mike Nizza and Claire Howorth are engaged! Matrimony fever appears to be spreading: Another Media Power Couple (Class of '11) from The Daily—their Fearless Leader/Murdoch Dream-to-Reality Manifester Jesse Angelo and Rebecca Dana of The Daily Beast are also, we hear, now engaged and set to marry in the coming months. Boy, to be a fly on a caterer's tray at that wedding. Also, we had something about destination weddings being the norm here vis-a-vis the whole "you can only read it on an iPad" mandate but it didn't make it through the subway ride this morning.
Media Power Apparel: T-Shirts are the new Tote Bags! Just ask ProPublica, who are now selling them with the tagline "JOURNALISM WITH MORAL FORCE" emblazoned on the front. Can't say we didn't predict this trend, because we did.
Adios, Nomigos: Here's a not-at-all-fond adieu to the absurdity that are entitled commenters, who Gawker Media killed en masse at 6AM yesterday morning. Somehow, the simple point of "THEY ARE COMMENTERS" escapes most high-falutin' discussions about their nature. To briefly editorialize, it is this writer's opinion that comment sections should be treated like cow dung: disregarded and overlooked as a rule, except when in search of psychoactive fungi growth. This is the first time comments have been offline on all Gawker posts since September of 2005, when they first introduced them. Silence is golden.
Tale of the Steak: Except when it isn't. Here's a hilarious comment about Mark Bittman left on our post about a famous New York Times commenter:
When do you do a piece on how Bittman used to steal steaks from the Stop & Shop in New Haven and boast about it in the newsroom of the New Haven Register?
When people mourn the olden days of journalism and dread the future, it should be noted that stories like these are actually what's at—ahem—steak, here.
Selective Restructurings are the New Layoffs: Out Magazine lays off their entire staff just as Aaron Hicklin decides to open up a consulting shop and pick a few people up on contracts for their first client, Out Magazine. This means that they won't have to pay benefits and salaries and certain taxes that come with having an actual payroll, while cleaning house as well, and dispensing cash-flow responsibilities to staffers (or "contractors," as they are now) which is pretty crafty. Interesting? Yes, because according to Paula Froelich's Twitter, happenings at Punch Magazine—the iPad project Maer Roshan was handling until he "stepped down" from day-to-day responsibilities and Jim Windolf took his place—sound the same: "Everyone else fired," P-Fro noted.
The Zooey Mole: One Zooey Deschanel has offered to be Gawker's Zooey Deschanel mole. This may be someone's high-water mark.
Confidence People: People trust journalists way less today than they did when Watergate broke. People who question and/or are surprised by this assertion or why it is are like climate change "opponents" in that it is stunning they actually exist.
All Bourbons Are Whiskey, But Not All Whiskeys Are Bourbon: Slate wants to know if The Huffington Post is a newspaper because it won a Pulitzer. We've got nothing for that one. By the way, people who are surprised a website can win a Pulitzer would be well advised to note that the NoLa Times-Picayune won one in 2006 for their news blog's post-Katrina coverage (via Romenesko).
Brief Housekeeping Note: The Observer's media "desk," Kat Stoeffel, is out for the week on what may be the single most-deserved vacation from this newspaper since Peter Kaplan left. With apologies to her, this writer will be taking her place for the next seven days. Please send any tips, gossip, or malice-lacking-and-well-outside-the-legal-definition-of-slanderous journalism id to fkamer@observer.com.
fkamer@observer.com | @weareyourfek