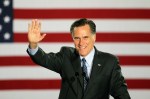 Eric Schneiderman is weighing whether to enter the stop-and-frisk debate.
The New York Daily News is skeptical.
He's creating a new office to review wrongful convictions.
Chris Christie defended his decision to nix the Hudson River tunnel.
While the New York Post defended Christie.
Gatemouth had a different take on Jeff Gottlieb's campaign.
Stuart Applebaum defended John Liu.
Bob Turner discussed his congressional campaign on Capital Tonight.
While Steve Greenberg discussed Governor Cuomo's popularity.
Laura Nahmias profiled the Rangel comeback: "Spririt Willing, Flesh Still Weak"
New York Post headline: "Charlie: Lati'no' sweat"
NYU agreed to reduce its expansion plan.
The NRA has doled out a decent amount of lobbying cash in New York the past 9 years.
An economist examined New York City's fiscal plan on Inside City Hall.
The Daily News thinks a gag for parents on teacher evaluations is misguided.
Hair salon workers in Long Island City rallied after a recent court ruling.
A photo of a soldier's tattoo involving Vinnie Gentile's spokesman won an award.
Chuck Schumer and Ray Kelly are cracking down on cell phone theft.
On the presidential campaign:
Mitt Romney said Rick Santorum "will play a role" going forward.
Santorum pondered what's next for him.
He said it was harder on his family than for him.
President Obama is building his campaign messaging on taxes for the wealthy.
The New York Times said such a strategy is only a start.
Santorum's sweater vest maker wondered about Romney-related possibilities.
Alex Burns wondered: "With all the top Republicans endorsing Romney [yesterday], you might almost suspect they don't think Newt Gingrich and Dr. Ron Paul are legitimate options in the race."