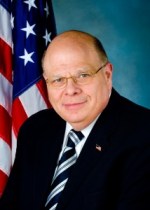 The Working Families Party is back under investigation.
Carl Kruger will be sentenced today.
Pedro Espada's corruption trial is coming to a close.
Eric Schneiderman wrote an op-ed to explain his new foreclosure task force.
Simcha Felder still won't say who he'll caucus with, but suggests it'll be the majority.
Mayor Bloomberg again vowed to sue if living and prevailing wage bills are passed.
Headline: "Closing schools is no way to save them"
Headline: "Close bad schools, save their students"
Bill Thompson, not in elected office, isn't releasing his tax returns yet.
Tony Avella said Governor Cuomo intends to allow hydrofracking.
The News says the Legislature's staff salaries are out of control.
The Post sided with Kirsten Gillibrand on geese.
The Times Union would like Dean Skelos to at least discuss the minimum wage.
A poll conducted by a PAC opposing Nydia Velázquez shows her vulnerable.
(Internal polls are often suspect.)
Vito Lopez also made his case against her.
It's nice to have Bill Clinton with your campaign.
David Paterson plans on taking the subway more.
The Cuomo administration is suddenly moving furniture around.
Mayor Bloomberg, poet.
On the presidential race:
Mitt Romney spent $18.50 per vote in the primaries.
In what's undoubtedly a big boost to Romney's primary campaign, Rick Perry endorsed him.
Newt Gingrich is expected to endorse him next week as well.
Republicans urged Romney to be positive.
Polls in April have a statistically weak track record.
Politico has a list of the best parody Twitter accounts.