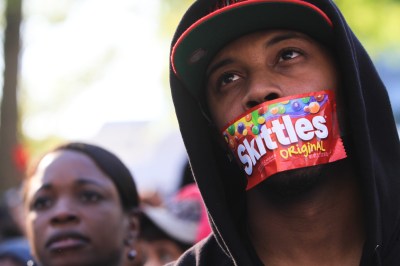 NBC fired the producer of the deceptively edited call from George Zimmerman to 911 on Thursday. NBC News would not name the long-time Miami-based producer, citing "internal company matters" to the New York Times. The firing followed NBC's review of the Today Show segment about the Feb. 26, 2012 shooting of Trayvon Martin. The report aired March 27 and featured audio from George Zimmerman's 911 call edited in a manner that seemed to point to a distinctly racist motivation for the shooting. However, as Brian Stelter reported late Friday for the Times:
…Mr. Zimmerman's comments had been taken grossly out of context by NBC. On the phone with a 911 dispatcher, he actually said of Mr. Martin, "This guy looks like he's up to no good. Or he's on drugs or something. It's raining and he's just walking around, looking about." Then the dispatcher asked, "O.K., and this guy — is he white, black or Hispanic?" Only then did Mr. Zimmerman say, "He looks black."
Conservative media watchdog NewsBusters.org first noticed the sketchy edits and by the end of March NBC had launched an investigation into the report.
In spite of the rampant suspicion among conservative bloggers and pundits that the tapes were intentionally pieced together to paint George Zimmerman as a racist, sources insisted to the Times that the "misleading edit" was "a mistake, not a purposeful act."
NBC issued a statement April 4 stating that they will take steps to stop any future repeats of such a mistake.