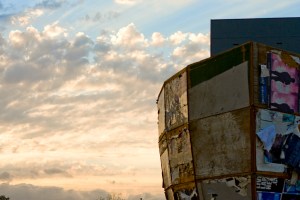 The next edition of Prospect 3, the lovable but frequently troubled biennial exhibition initiated by Dan Cameron in New Orleans after Hurricane Katrina, will take place in the fall of 2014, not in 2013, as originally planned, The Times-Picayune reports.
Prospect's consulting director, Jane Farver, said that the postponement was designed to ensure that the exhibition does not coincide with the major international shows planned for Venice, Istanbul and Pittsburgh (the Carnegie International) in 2013.
The paper adds:
The extra year also allows Prospect to better "regroup and rebuild" before pushing on, she said. Sirmans welcomes the extra time to allow artists to compose works specifically for Crescent City locations.
Franklin Sirmans, the chief curator of contemporary art at the Los Angeles County Museum of Art, is curating the exhibition.
The Times-Picayune offers a handy summary of the exhibition's history:
Prospect.1, which took place in 2008, included ambitious installations relating to the post-flood recovery of New Orleans by 80 accomplished international artists. The inaugural show was a tremendous critical success, but ended $900,000 in debt. With 25 artists, Prospect. 2 was a more modest exhibit that – though it had its highlights – mostly left art lovers pining for the much grander P.1.