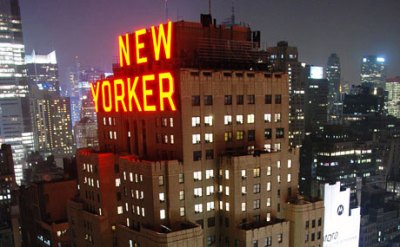 New Yorkers have apparently found a sure-fire way to fight back against ever-increasing rents–becoming part-time hoteliers.
The number of violations against residential landlords who house temporary occupants has more than doubled since last years, according to The Real Deal. The Real Deal links the leap in violations, 1,897 in 2011, to recent state legislation curbing illegal hotels.
"When residential apartment buildings designated for permanent occupancy are illegally converted into hotels, they create unsafe, hazardous conditions and threaten the character of our neighborhoods," Mayor Bloomberg said in a statement to The Real Deal.
New Yorkers may think they'll cash in by renting out their living rooms to weekend tourists on airbnb, but beware the $800 to $2,400 violations if you're caught renting out a room for less than 30-days.
Still, with rents skyrocketing and a lack of affordable hotels in Manhattan, it seems like an ingenious scheme to make some cash.
kvelsey@observer.com