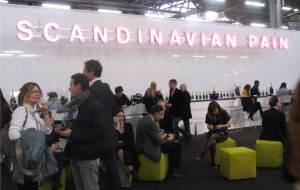 If you caught New Yorker art critic Peter Schjeldahl scribbling notes at the Armory Show this past March, you may have wondered what he was up to.
Wonder no more! The always-frank Mr. Schjeldhal has a piece out today that provides an overview of art fairs at large, describing their energetic over-the-top-ness and how they came to represent 30 percent of the art business.
Read the whole thing here (subscription-only).