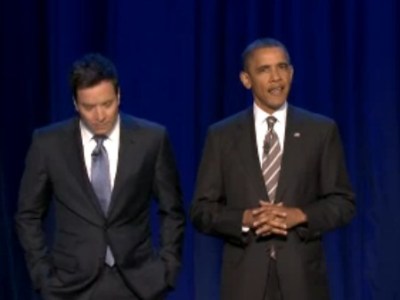 Last night, "the POTUS with most-us" joined professional laugh track Jimmy Fallon on Late Night, slow jamming the news and talking about student loans. Fun!

Now we're just full of questions: is this Mr. Fallon's version of David Letterman's Top 10 lists? Will Justin Timberlake or Brian Williams ever return to do follow-ups of their slow jam in the face of what might be the ultimate slow jam?
Also, student loans, President Obama? Well, we guess you know who actually watches Fallon's show.