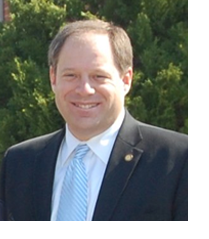 Assemblyman Rory Lancman, a candidate for Congress in Queens, declared his consistency on labor issues in response to The Politicker's story yesterday noting one of his rivals for the nomination, Assemblywoman Grace Meng, initially indicated she supported Governor Andrew Cuomo's Tier VI pension proposal before ultimately voting against it.
"I can't speak for anyone else but when it comes to the issues that matter to working people, you'll always know where I stand — my light doesn't flicker," Mr. Lancman said in a statement after we discussed the issue with his campaign.
Ms. Meng's initial support for the legislation may have been to help break a procedural log jam caused by Assembly Republicans refusing to vote one way or the other until additional Democrats came out in favor of the pension plan, a move referenced by Arthur Cheliotes, the president of CWA Local 1180, in a statement also sent The Politicker's way.
"I'm disappointed to learn that Assemblywoman Meng changed her vote to facilitate the passage of Tier VI at a time when my members and other working New Yorkers were counting on her to stand up for their pensions," he said." But I'm particularly disappointed to have been misled for these past few weeks into believing that she was a consistent, solid opponent of efforts to chip away at the retirement security of hardworking New Yorkers."
The Tier VI proposal, where new entrants into the pension system will received scaled back benefits in an effort to restrain costs, is staunchly opposed by public employee unions affected by it and Mr. Lancman's campaign likely hopes the issue could provide some policy daylight between two solidly liberal candidates in the Democratic primary.
It's a tricky issue to frame as Ms. Meng did indeed vote against the bill in the end, however,  it was apparently an issue at a recent DC-37 endorsement hearing.
Councilwoman Elizabeth Crowley is another main candidate for the nomination, the winner of which will face off against GOP Councilman Dan Halloran in the general election.