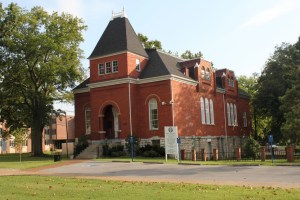 The financially troubled Fisk University's long battle to sell a 50 percent stake in the collection of modern art it received from Georgia O'Keeffe, valued at $30 million, may be nearing a conclusion. The Associated Press reports today that the Tennessee Supreme Court upheld a court decision made last year that approved the sale to Alice Walton's Crystal Bridges Museum in Bentonville, Ark.
The Tennessee attorney general and others had argued that the proposed sale, designed to generate money for Fisk, was a violation of the stipulations that accompanied O'Keeffe's gift and ran the risk of discouraging future art donations to the school.
The collection of nearly 100 works, given by O'Keeffe from the collection of her longtime lover, the dealer and artist Alfred Stieglitz, includes pieces by Picasso, Marsden Hartley, Renoir and more. Pending a few administrative details, Fisk said it will be able to complete the transaction. There is no word if the Tennessee government will appeal the decision.
The AP has the details of the arrangement with Crystal Bridges:
Under the proposed deal, the Arkansas museum would house the art two out of every four years. But the contract says the museum also has the right of first refusal for the remaining 50 percent of the collection.
Meaning that, if Fisk is not able to right its financial woes, Crystal Bridges may end up acquiring the whole trove.