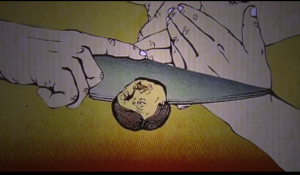 Tonight, Art in the 21st Century, the Peabody Award-winning television series which profiles 13 artists in four hour-long episodes, premieres on PBS at 9:00 p.m. EST. This season, the show—grouped into the episodes "Change," "Balance," "History" and "Boundaries"—will feature performance artist Marina Abramovic, art collective Assume Vivid Astro Focus, known for its carnivalesque installations (like the one it created for a 2008 exhibition at Deitch Projects), abstract artist Lynda Benglis, whose brightly-colored sculptures in poured latex and foam were exhibited at the New Museum last year, outspoken artist and human rights activist Ai Weiwei and Sarah Sze who will represent the United States at the 2013 Venice Biennale.
As part of the Access '12 initiative, a worldwide campaign to give wide access to contemporary art and artists through a proliferation of public screenings and events, you can catch a screening at various venues across the country. In New York, there will be screenings at NYU on April 18, the Studio Museum in Harlem on April 22 and 29 and Brooklyn Artists Gym on May 11. If you can't make it out to one of those, you can also host your own screening.
As the show will be affected by the NEA's recent announcement that it will cut funding on several documentary series, including this one, which has received support from it in the past, the fate of the program is unknown.