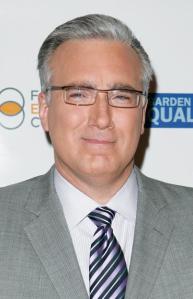 Former Vice President Al Gore's pet TV project, Current TV, is in the news for all the wrong reasons these days. Current, which Mr. Gore and business partner Joel Hyatt seek to turn into a rival to the likes of MSNBC, just fired firebrand Keith Olbermann for, well, being Keith Olbermann, and Mr. Olbermann will likely sue them for the pleasure. Now Reuters reports via "three sources with knowledge of the situation" that Current may not meet Time Warner Cable's "minimum threshold" for average number of viewers per quarter:
If Current TV misses the audience benchmark in two consecutive quarters, another clause is triggered that would allow Time Warner Cable to drop the channel. The condition was built into the most recent distribution pact between the two parties, which was signed in 2010.

"Time Warner Cable has been flirting with the idea of pulling Current off its systems for some time now," said one of the sources, who all spoke on condition of anonymity.
To make the egg on Current's face even tastier for Mr. Olbermann, an anonymous source informed Reuters that if not for Olbermann's now-defunct Countdown, "Current TV likely would have missed Time Warner Cable's viewership benchmark."
Mr. Olbermann, who regularly drew more than a million eyeballs a night in his prime slot at MSNBC, was averaging just 177,000 viewers a night on Current TV.
According to Reuters, Current is distributed to 60 million cable subscribers nationwide.