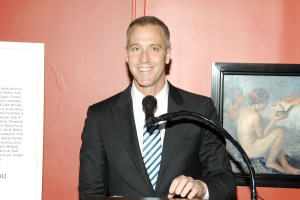 Sean Patrick Maloney, an attorney and former aide in Governor Eliot Spitzer's administration, announced that his congressional campaign has pulled in a very solid $320,000 in a statement from earlier this morning.
Mr. Maloney's total is made more notable by his relatively late entry in the race and his low burn rate — his campaign has $310,000 on hand as he moves forward to the June 26th primary, the winner of which will battle Hudson Valley Rep. Nan Hayworth in the general election.
"These numbers prove that strong enthusiasm and momentum are with my candidacy," Mr. Maloney said in the release. "We're going to have the resources to hold the Congresswoman accountable for voting to end Medicare as we know it."
Mr. Maloney has many Democratic opponents, but the field notably includes Dr. Rich Becker and Wappinger Falls Mayor Matt Alexander.