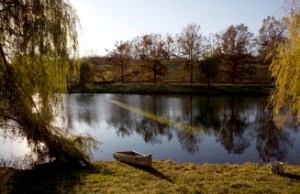 The Storm King Art Center, which opened for its 2012 this week, has released its exhibition lineup for the season, centered around the theme of sunshine.
"Light and Landscape" opens May 12 and features work by Matthew Buckingham, Peter Coffin, Olafur Eliasson, Spencer Finch, Katie Holten, Roni Horn, Donald Judd, Anish Kapoor, William Lamson, Anthony McCall, Katie Paterson, Tobias Putrih, Alyson Shotz and Diana Thater.
Mr. Coffin's contribution involves on-site bee hives, with a bee keeper who will allow visitors to, ahem, "taste" the sunlight. You can find the entire press release below.