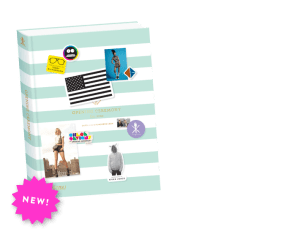 Today, Opening Ceremony published news on its blog that it has a new book in the works to be released by Rizzoli on Sept. 4 with work by Ryan McGinley, Terence Koh and Marcel Dzama, and a zine insert by "Spike and Chloë." According to a young staffer who answered the phone at Opening Ceremony online, the book, timed with the 10-year anniversary of the boutique, on a quiet street near the border of Soho and Chinatown, was the brainchild of OC's two founders, Carole and Humberto, and put together by three OC staffers with contributions by "everyone in the company." But it's "super secret" according to the staffer we spoke with and only three people know exactly what's inside. Needless to say, our request for images was to no avail.
The contributions to the book, according to the website, include "the first business plans written on napkins to incredible imagery from events, collections, and collaborations."
Included among the "hundreds of friends and family" who shared their memories and artwork for the book are the artists mentioned above as well as designer Alexander Wang, musician M.I.A. and actor Jason Schwartzman.
Photographer Terry Richardson snapped a new series of portraits for the anniversary book, (which will be vastly different from the new photos he publishes nearly every day on his online diary, we're sure). According to the OC staffer we spoke with, the book, which will be published as a limited edition, was initially set to be printed in a run of 500, though that number may have changed, and will be available only through the store. And if you can't wait until September, you can skip ahead and get the $65 book by pre-ordering it on the site.