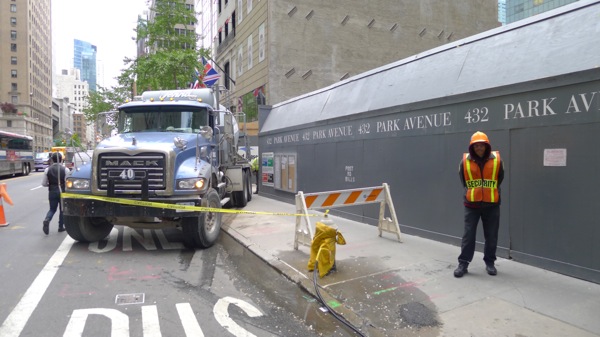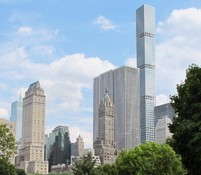 The Observer was wandering along 57th Street today when we saw an unexpected sight: a cement truck backed up to the old Drake Hotel site. Two of them actually, one dumping its payload into the maw that Macklowe built while another waited to do so.
And so, a new era for our ever-more-spindly skyline begins, thanks to Harry Macklowe and his secretive partners at CIM. See what the future holds after the jump.
To those not in the know, 432 Park Avenue will surpass Gary Barnett's One57 as the tallest residences in the city, which will surpass the current title holder, Frank Gehry and Bruce Ratner's Eight Spruce Street/New York by Gehry. And while the 400-foot spire will technically make 1 World Trade Center taller, does that really count?