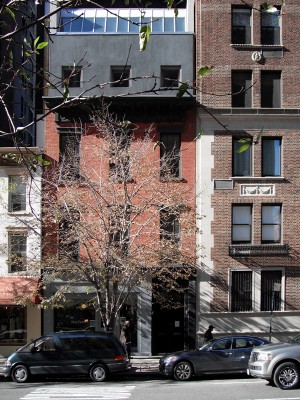 It turns out that Carnegie Hill residents are not so thrilled about whatever plans Philadelphia-based McMansion builder Toll Brothers might have for their neighborhood.
Following news that the builders, who have slowly been expanding their Manhattan presence, had closed on the purchase of a townhouse at 1110 Park Avenue and also had their eye on neighboring 1108 Park Avenue, Tolls' new neighbors are trying to stop them.
Toll Brothers has kept mum about the whole thing (a rep told the Observer that the company is not commenting on the transaction), but rumors are circulating that the developer plans to build a 15-story tower where the two townhouses now stand, according to Curbed.
It comes as no surprise that nearby townhouse dwellers are not super happy about the possibility of a new tower rising in their midst. Even if the developer's New York properties are a far cry from McMansion, they do share at least one characteristic—size.
Curbed reports that not only are residents writing letters to get the Landmarks Preservation Committee to extend the historic district from 86th to 96th Street (the buildings lie right outside the Carnegie Hill historic district), but residents of neighboring 1112 Park Avenue may have hired a lawyer in attempt to block any project that could block their view. (Never mind that theirs, and just about every other building on Park, is now quite large, the days of townhouses and mansions on the boulevard long since passed.)
Extending historic districts, or at least trying to, is not uncommon—at the moment, expansions are being considered in Bed-Stuy, Park Slope and Crown Heights. But it's a lengthy process and Toll Brothers, or whoever is behind the purchase, appears to be moving fast—Curbed reports that the developer has asked three commercial tenants in the buildings to leave by July 1.
kvelsey@observer.com