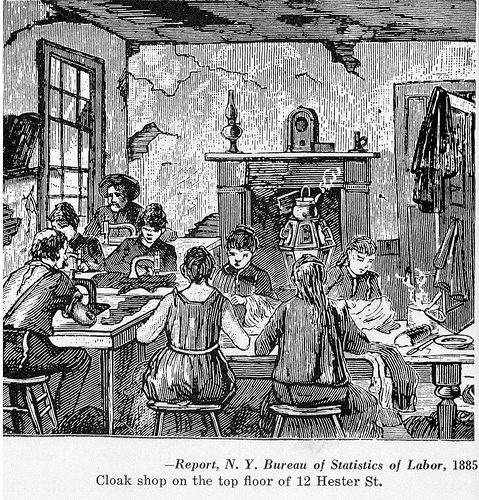 Blogging for the Washington Post probably isn't that bad. Still, the Post's ombudsman, Patrick Pexton, felt the paper deserved a spanking after the recent resignation of BlogPost blogger Elizabeth Flock. In his opinion piece regarding Ms. Flock's resignation following what amounted to a (minor and perhaps unintended) plagiarism scandal, Mr. Pexton detailed the unrealistic demands made on young journalists who find themselves fielding blogging duties at a major newspaper. He noted BlogPost was expected to garner up to 2 million hits a month, with Ms. Flock publishing 5-6 posts a day. She wasn't writing simple paragraphs hitting major points in a story either, but full-on 500-word pieces aggregated from multiple sources.
Traffic expectations and heavy workload contributed to Ms. Flock's two mistakes, which included re-writing a Discovery News post without crediting the source, the incident that led to her resignation. "[Ms. Flock] said it was only a matter of time before she made a third one; the pressures were just too great," wrote Mr. Pexton.
Mr. Pexton feels Ms. Flock bears only some of the blame:
But The Post failed her as much as she failed The Post. I spoke with several young bloggers at The Post this week, and some who have left in recent months, and they had the same critique.

They said that they felt as if they were out there alone in digital land, under high pressure to get Web hits, with no training, little guidance or mentoring and sparse editing. Guidelines for aggregating stories are almost nonexistent, they said. And they believe that, even if they do a good job, there is no path forward. Will they one day graduate to a beat, covering a crime scene, a city council or a school board? They didn't know. So some left; others are thinking of quitting.
The Post's director of digital news, Katharine Zaleski, pointed out to Mr. Pexton that Post bloggers know what's expected of them. She also said executives are "deeply conscious of the imperatives our bloggers face" and do everything they can to support them, (like demanding they summon those Magic Traffic Faeries to the tune of millions per month).
In the end things may improve, however, as the paper plans to start cross-training reporters: "digital journalists will learn the ways of street reporters, and reporters will learn the ways of digital and social media."
As Mr. Pexton notes, the cross-training will come too late for Ms. Flock.
However, because veteran street reporters are often such big fans of blogging and social media, we're sure everything will work out great.