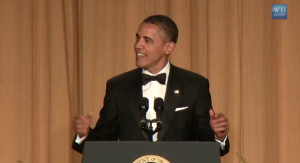 The New York Times had a wry take on Governor Cuomo's historic rhetoric.
A Times Union columnist expressed concern over Cuomo's 2016 plans.
There are many costs to the NYPD's often-aggressive tactics.
Mayor Bloomberg's not really sure why the May Day protesters are protesting.
The Queens Chronicle slammed Grace Meng for her connections to the Queens Tribune.
The New York Post lamented ballot challenges by using a non-existent one as an example.
Nachman Caller and David Storobin will be addressing the same crowd in a few weeks.
State workers' pay has increased over time.
One World Trace Center will become the city's tallest building on Monday.
The Daily News called on SUNY to help create more charter schools.
Chuck Schumer called on the House to renew an anti-domestic violence bill.
Meghan McCain discussed Brooklyn.
There was a gruesome car accident in the Bronx.
On the presidential race:
President Obama's ties with Bill Clinton are growing.
Here's the full video of Obama's joke-heavy speech for D.C. journalists.
And here's Jimmy Kimmel roasting Obama and others at the same event.
Obama's campaign has to grapple with new voter ID laws.
Mitt Romney's campaign oddly took credit for the auto bailouts Romney opposed.
Newt Gingrich won't drop out until Wednesday.