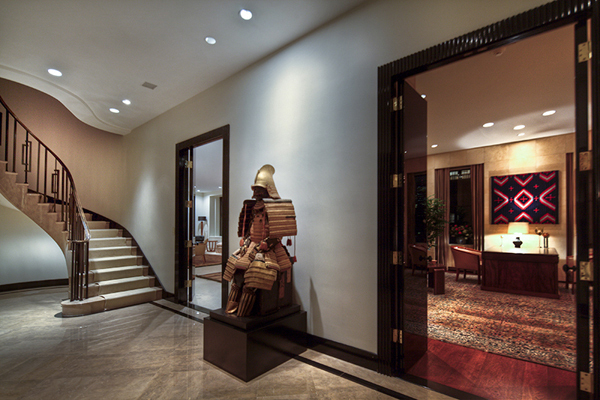 It's not only the bright, shiny and new buildings like 15 Central Park West and One57 that are topping the $50 million mark these days. Rumor has it that the massive 740 Park Avenue home of Courtney Sale Ross has found a buyer willing to pay the $60 million asking price
Gadabout Michael Gross, the author of the consummate book on the consummate building, reports that he's heard from a reliable source that the unit, a deluxe duplex, has gone into contract for the full asking price.
Officially listed by Brown, Harris Stevens broker Kathy Sloane since November (although quietly on the market for the last few years) the 30-room co-op apartment is a sprawling and opulent even by the standards of the famous Rosario Candela-designed building. Ms. Sale Ross and her late husband, TimeWarner CEO Steve Ross, combined two already palatial units to form the residence. The space boasts Central Park views, two libraries, seven working fireplaces, both a formal and informal dining room, and six terraces. (It almost seems like an afterthought to add that there are eight bedrooms and ten baths.)
After a long spell of secret listings and price reductions, apartments at the esteemed building are apparently selling well again. This November, video game magnate Gregory Fischbach and his wife Linda sold their apartment (reportedly listed for $29 million) for $27 million.
No word on the buyer of the Ross residence, but perhaps he or she was prodded to action by the bidding war over Teddy Forstmann's penthouse on East 70th Street, which entered into contract for $40 million last week, marking the latest ultra high-end sales seemingly kicked off by the $88 million sale of the Weill penthouse at 15 Central Park West this December.
If you're considering listing your $70 million apartment, now is the time.
kvelsey@observer.com