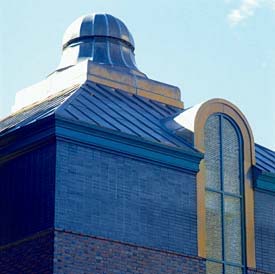 Dartmouth College has tapped Tod Williams Billie Tsien Architects to design a major expansion and renovation of the Hood Museum of Art.
There are more than 70,000 works in Dartmouth's collection, which dates back to 1772, three years after the founding of the college. It includes important American, African and Melanesian art, as well as American and European contemporary art, and holds about 15 exhibitions a year.
The husband-and-wife team of Tod Williams and Billie Tsien was also behind the new Barnes Foundation building in Philadelphia, which will open next month.