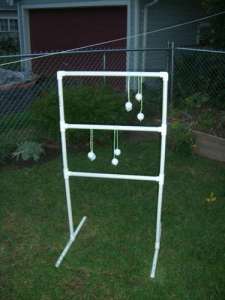 John Koblin's replacement at WWD's media desk has been named. A living Wall Street Journal legend leaves the building. Martha Stewart gets as gritty as Martha Stewart gets (out of prison). Writers are under fire, writers have scissors, writers have scalps, writers have taxes. Here's your Friday Media Brief:
Memo-Padded: The long-running media Memo Pad column at WWD has filled the empty space recently vacated by crack media reporter John Koblin as he decamped for Deadspin: we hear one Erik Maza of the Baltimore Sun will be replacing him. Maza, reached by phone, told us: "Koblin got in touch with me and asked me if I was interested in being a media reporter. I'd been a big media nerd for a long time [Ed. Indeed!], and I was excited to get into it," he noted, with the sincerity not yet eroded into bitterness after his first New York City apartment hunt. He starts May 14th.
Mr. Smith Goes Home: Talking Biz News reports that longtime Wall Street Journal journalist, Pulitzer-winner, and possibly the only journalist to ever score 799 on the math portion of their SATs, Randy Smith, is retiring from his job at the Wall Street Journal.
USA Today Goes Hard In The Ink: As a journalist, when The Pentagon goes after you, you're probably doing something right. Tom Vanden Brook and his editor Ray Locker of USA Today are being retaliated against, and USA Today stood behind its journalists in the loudest way possible: By running a story on them. This is when you ask for a raise.
May The Odds Be Ever In Her Favor: As noted by Curbed publisher Lockhart Steele, here is a video of Martha Stewart playing ladder golf (known better by its informal name, "Redneck Golf"), a sport famous, like Cornhole and Washers, for its concrete place in the great pantheon of Drunk Hunger Games.
The Perks of Being a Vanity Fair Blogger: Look at all these scissors!
Smutty Site, Scalped: Only a few weeks after Camille Dodero's fantastic Village Voice cover story about Hunter Moore, the proprietor of a nasty little site that posts the naked photos of young people anonymously and maliciously sent in to it, Moore has taken the site down. Adrian Chen over at Gawker—who has also been on the Hunter Moore beat since about November—wrote of the site's demise. Nowhere is there a direct link for causality between Moore killing the site and Dodero/Chen's coverage, but the time frame's enough to raise the question. Either way, the two of them have done great writing and reporting on a curious and frightening internet phenomenon (one you'd be hard-pressed to believe we've seen the final iteration of).
Smutty Site, Sold Short: Now only if the Voice—or at least the Voice's parent company, Village Voice Media—would ever relinquish their grip on Backpage.com, the classifieds of the alt-weekly publishing network famous for its prostitution ads (or the recent assault on its prostitution ads). As Joe Pompeo at Capital New York reported yesterday, two more advertisers have pulled their ads from VVM papers. Yes: Even High Times has higher standards than that. If you haven't read Tom McGeveran's piece about why someone needs to buy The Village Voice, don't: Not that it isn't great, but the harsh reality that the Voice will get sold over Mike Lacey's dead body is pretty depressing.
Fox Goes Beaucoup for Bill and Sean: Your Republican Baby Boomer Parents' favorite Fox hosts who aren't Shep Smith, the LeBron and Wade of Fox—Bill O'Reilly and Sean Hannity— are getting contract extensions.
The Jim Stewart Rule: Forget Warren Buffett! Even Pulitzer Prize-winning business reporter and Den Of Thieves author James Stewart is making more money these days, and paying less taxes. Somehow, this story is still more compelling when Warren Buffett tells it.
Times Burnings: Speaking of which, the Times earnings call was yesterday, and as we all know by now, net income is up, circulation revenues are up, ad revenue is down. This is going to encourage a lot of people to consider paywalls! This is misguided, because a lot of people who would consider paywalls are not the New York Times. Meanwhile, the company still only has an interim CEO in Arthur "Pinch" Sulzburger Jr., who isn't quite opposed to going full-time. Given now-retired CEO Janet Robinson's golden parachute, they could use someone they could get on the cheap.
Crain's Freeze: Without knowing much of what's going on at Crain's, firing the editor seems like canning the chef but keeping the same awful recipe book.
Got any tips? It's Friday, we're listening…to Peter Tosh.
fkamer@observer.com | @weareyourfek