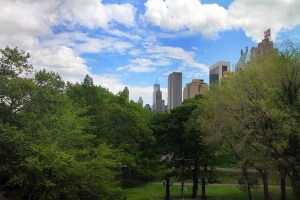 With super high-end properties selling like hot cakes, Mitchell Julis and wife Linda clearly thought it was time to get into the action, putting their fourth-floor spread at 15 Central Park West on the market for $26 million.
And while their three-bedroom, 3.5-bath condo may not wow the broken-hearted buyers who missed out on the $52.5 million pad at 740 Park Avenue or the $40 million co-op at 2 East 70th Street, it could certainly be a nice consolation prize. Luxury buyers appear so desperate to fork over their cash these days, what won't they buy?
And who would be a better judge of when to buy and when to sell than Mr. Julis, the co-founder of Los Angeles-based hedge fund Canyon Capital Advisors?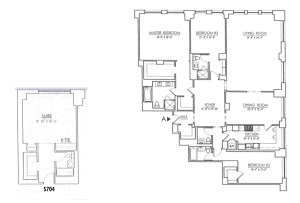 The apartment, listed with Mercedes Berk brokers Noel Berk and Liz Mercedes Berk, also comes with a seventh-floor studio with a kitchen and bath (a high-end version of the mother-in-law apartment?).
The couple bought the place for only $10.3 million in 2008, but that doesn't mean they might not be able to get more than twice as much now, given the prices that apartments at 15 CPW have been fetching of late. A certain $88 million sale notwithstanding, buyers have been doubling their money for some time now. But then, a 3-bedroom unit on the 15th floor priced at $35 million hasn't seen much action since it was listed at the end of last year.
Naturally, the condo offers luxury after luxury (although the secretive listing doesn't include any photos of said luxuries). There are large windows looking directly out onto Central Park, there is a "marble-clad," eat-in kitchen with double wall ovens and a commercial sized washer and dryer. There is a Central Park-facing master bedroom suite with a soaking tub and heated floors.
The unit is only one of three available for sale in the building—call it a Goldilocks listing, right between the $35 million apartment and a $7.3 million two-bedroom on the third floor. Will a buyer come along and proclaim $26 million just right?
kvelsey@observer.com