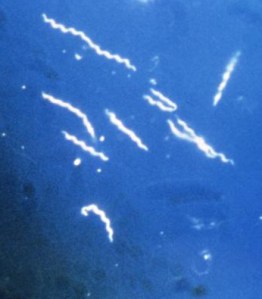 A bug in JPMorgan's chief investment office led to discord. A glitch in Nasdaq's system delayed Facebook (META)'s IPO. The next big insider trading trial opens today. And more, in today's Wall Street roundup.
Down-tick: The London and New York desks of JPMorgan's chief investment office had long been at odds, and shouting matches were common at routine conference calls. The problems began when executive Ina Drew contracted Lyme disease in 2010, Dealbook reports.
Irvin Goldman, the top risk monitor in JPMorgan's chief investment office, was fired by Cantor Fitzgerald in 2007 after Mr. Goldman attracted regulatory scrutiny for trading the same stocks in his personal accounts that he traded for a Cantor proprietary account. Mr. Goldman is brother-in-law to former JPMorgan chief risk officer Barry Zubrow.
Add the Commodity Futures Trading Commission, which regulates the U.S. derivatives industry, to the list of federal agencies investigating JPMorgan's recent losses.
Jamie Dimon will address investors at 9:30 a.m. today at the Deutsche Bank conference.
Face-bug: "This was not our finest hour," Nasdaq CEO Robert Greifeld said in a conference call this weekend, after software glitches at the exchange prevented Facebook shares from trading on time. Apparently, trade requests in the 5 milliseconds before shares were set to open tripped Nasdaq's systems, despite thousands of hours of testing.
It's going to be an interesting week for Facebook stock. As the shares flirted with the offering price of $38, lead underwriter Morgan Stanley issued buy orders to support the price of the stock. Whether shares sink below $38 this week will depend on how much firepower Morgan Stanley has left, Reuters reports.
Mark Zuckerberg and longtime girlfriend Priscilla Chan tied the knot this weekend. In spite of the disappointing IPO, we guess the couple was feeling financially secure.
Inside job? Former McKinsey boss and Goldman Sachs director Rajat Gupta stands trial today, charged with sharing corporate secrets with Raj Rajaratnam, the Galleon Group manager serving an 11-year prison sentence after being convicted of insider trading last year. Mr. Gupta's lawyer said the government has the wrong guy, and is expected to shift blame in Goldman's direction; Lloyd Blankfein, Gary Cohn and David Viniar are among the Goldmanites who may be called to testify.
Slo-mo run? After Greek depositors withdrew 700 million euros in a single day last week, central bankers confronted fears of a region-wide run on the banks. The scenario: In the event of a Grexit, regulators would prevent Greeks from moving funds out of the country. Savers in Portugal, say, or Spain, might see the writing on the wall and start emptying accounts, less they get stuck holding a bag of devaluing pesetas.
Back to business: The week-long controversy that lead to the ouster of Yahoo chief resume fudger Scott Thompson didn't prevent the company from moving on with a major deal. Yahoo will sell one half of its stake in Alibaba back to the Chinese Internet company for about $7.1 billion. Yahoo is expected to use the windfall to buy back shares.
Managing Assets: Barclays intends to sell its entire $6.1 billion stake in BlackRock as the lender attempts to boost return on equity. BlackRock will buy back a $1 billion stake.
Big data: Reuters spends some time with Winton Capital's David Harding and finds that broader and less traditional data are crucial weapons in the race for algorithmic supremacy.
Start your engines: Formula One was approved for a Singapore IPO. The auto-racing circuit will start pre-marketing the offering tomorrow, and may raise as much as $3 billion.