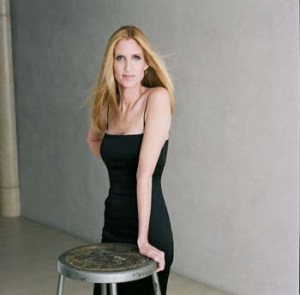 Conservative commentator Ann Coulter knows how we should have solved the tricky situation with blind Chinese dissident Chen Guangcheng.
"Couldn't we just tell that blind Chinese dissident that he's in America now?" Ms. Coulter wrote on Twitter.
Predictably, Ms. Coulter's joke about Mr. Chen's blindness, led to outraged posts from other Twitter users.
"Absolutely disgusting," wrote a woman using the handle @ashleylee.
"Inappropriate tweet from @AnnCoulter, Chen's family's life and freedom is at stake. Its not a joke," wrote @DCGirlElizabeth.
Earlier today, the State Department announced Mr. Chen is on his way to America after they worked out a deal with the Chinese goverment to have him leave Beijing. He begged Secretary of State Hillary Clinton to leave China where he claimed he and his family were subjected to brutal conditions after more than a year living under armed guard.
Despite his blindness, Mr. Chen was able to make a daring late night escape from his guards. He fled to the U.S. embassy and declared his desire to be taken to America. Since we owe China massive amounts of money, this lead to a rather sticky diplomatic situation for the Obama administration.
Update (6:54 p.m.): Ms. Coulter and a representative of the National Federation for the Blind have both responded to the controversial Tweet.