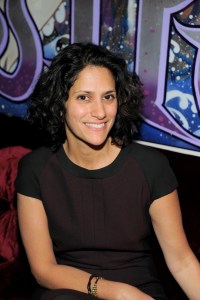 Regine Basha, the executive director of Artpace, the nonprofit space located in San Antonio, Texas, will resign her position to have serious back surgery, the San Antonio Express-News reports. Ms. Basha had only been with the organization since January, but reportedly felt that, facing a long recovery process, it would be best to step down.
In a statement released to press, Ms. Basha said: "Being on the ground these past months has only deepened my appreciation for the organization, which made my decision even more difficult. I fully support Artpace and look forward to a continuing friendship." She is a graduate of the Center for Curatorial Studies at Bard College, in Annandale-on-Hudson, N.Y.
Deputy director Mary Heathcott will helm the institution as it searches for a new director.
Artpace, which opened in 1995, now has on view an exhibition of new work by Adam Pendleton, James Sham and Florian Slotawa.