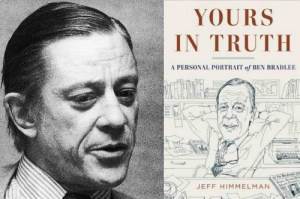 On Sunday, The New York Times reported that Georgetown society was up in arms over Jeff Himmelman's new biography of the legendary Washington Post editor Ben Bradlee. The Bradlees icily declined to comment, but Post columnist and family friend Richard Cohen told the Times the Bradlees were "mortified" and "repulsed" by the book, which the Times said cast Mr. Bradlee in a "bad light."
Mr. Bradlee had opened up his home, his friends and his personal archives completely to Mr. Himmelman (a former assistant to Mr. Bradlee's protege Bob Woodward) as he reported the authorized biography but was now said to feel "knocked over" and "utterly betrayed" by the final product.
Responding on The Daily Beast, Mr. Himmelman asked readers to reserve their judgment of him until they'd read the book.
So we did. Below, we've collected the 15 most outrageous revelations about Ben Bradlee in Yours in Truth.
15. Ben Bradlee "is better looking than you are." (Page 4)
14. In fact, Ben Bradlee is "the most attractive eighty-five-year-old-man I'd ever seen." (Page 7)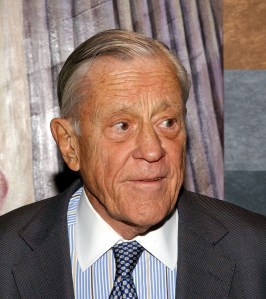 13. Ben Bradlee is "the living avatar of old-school journalistic integrity and rough-hewn charm." (Page 4)
12. Even when Ben Bradlee curses, it's "a functional component of his charm." And a skill: "Ben can say the word 'fuck' with Mandarin variation and tonal control." (Page 16)
11. And when Ben Bradlee makes fun of someone, "everyone laughs because Ben is unfailingly charming." (Page 20)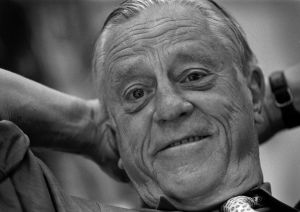 10. "My wife is in love with him." (Page 29)
9. A Harvard psychiatrist examining Ben Bradlee wrote in his official report that he left their interview "feeling that [he] had greater capacity as a human being just from having known him." (Page 40)
8. John F. Kennedy, Jr., liked Ben Bradlee because they had so much in common. "They were both cool—handsome, charming, ambitious, ironic, self-deprecating in the slightly underhanded way that the people with the best cards can afford to be." (Page 80)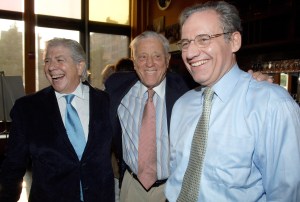 7. He was also "the coolest guy on the planet," according to Post editor David Ignatius. His coolness was "maybe the most important non-monetary compensation" of working at The Washington Post. (Page 489)
6. Cool like a "Hemingway hero," according to the Pulitzer Prize-winner David Halberstam. (Page 470)
5. Only more regal. "Ben in that newsroom was King Arthur," said sportswriter Tony Kornheiser. "I mean, he was." (Page 418)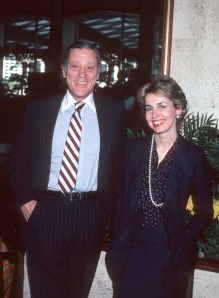 4. During his Paris years, Ben Bradlee was the most popular fellow at the Hotel Crillon, according to foreign correspondent Arnaud de Borchrgrave. "You couldn't help but like the guy." (Page 70).
3. Post publisher P.L. Graham, attempting to lure him back, said Ben Bradlee was "an exceptionally able person." (Page 69)
2. Even his enemies' girls had the hots for him. "My wife has fallen in love with you," Times editor A.M. Rosenthal wrote him. (Page 442)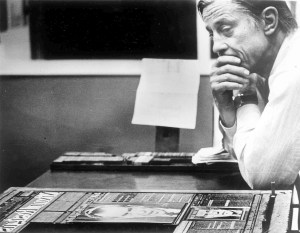 1. "Ben isn't perfect and his life's not perfect." (Page 467)