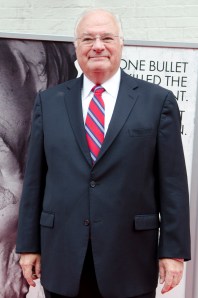 Joe Ricketts, the billionaire founder of New York media darling DNAinfo, commissioned plans for a $10 M. media campaign against President Obama's re-election, according to a report in The New York Times.
In the proposed plan (one of several Mr. Ricketts' Super PAC is considering), top G.O.P. strategists promised to "do exactly what John McCain would not let us do."
That is, show American voters controversial pastor Jeremiah Wright's purported influence on the president in a "big, attention-arresting way," including a full-page ad in the Times. 
As for how the strategists plan to get around the problem Mr. McCain's campaign faced—it's an unpopular, race-baiting position—the proposal suggests hiring an  "extremely literate conservative African-American" as spokesperson.
Mr. Ricketts hasn't addressed the proposal, but it seems written to reflect his beliefs. He is quoted in the report, called "The Ricketts Plan," saying that if voters had seen a scrapped McCain ad linking President Obama to Rev. Dr. Wright, "they'd never have elected Barack Obama."
Mr. Ricketts, who made his fortune founding TD Ameritrade, has diverse business interests. In addition to saving local journalism, he co-owns the Chicago Cubs, owns a film production company and ranches bison. Below we've embedded a video of Mr. Ricketts talking about his bison company, High Plains Bison.