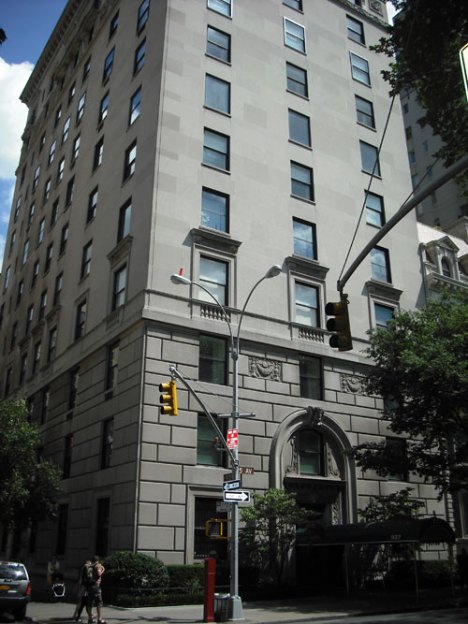 You can never have too much of a good thing, and 927 Fifth Avenue—red-tailed hawk controversies aside—is definitely a good thing. Or so Apollo Global Management (APO) managing director Marc Rowan and wife Carolyn seem to think.
The couple, who live on the exclusive co-op's sixth floor, have paid $7.7 million for the space formerly owned by Robert Schwager, who died in 2007, according to city records.
Schwager, a prominent plastic surgeon, kept his offices on the ground floor of the building, which is classified, according to the deed, as commercial co-op space.
There's no real estate listing for Schwager's space, and it's not clear if the Rowens plan to use it as a deluxe in-house storage locker or if Mr. Rowen, among the kings of leveraged buyouts, hopes to supplement his $1.5 billion fortune by renting it out as space.
Or maybe the Rowans just wanted a place to park a small portion of their vast fortune and the limestone building seemed like a good bet? After all, William Lie Zeckendorf recently sold his apartment for $34.6 million less than a year after he bought it for $29.1 million.
It is, of course, also popular with wildlife, but those birds are freeloaders.
kvelsey@observer.com