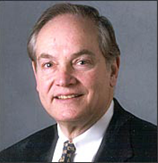 State Senator Adriano Espaillat and Congressman Charlie Rangel are continuing to announce endorsement after endorsement of elected officials within and around the Congressional District they are both seeking to represent come 2013. The latest is Mr. Espaillat's endorsement from Bronx Councilman Oliver Koppell, who referred to the district as "new" in his statement praising Mr. Espaillat.
"I am pleased to endorse State Senator Adriano Espaillat in the upcoming Democratic Primary for the 13th Congressional District seat," he said. "I appreciate and commend Congressman Charlie Rangel's long service in the Congress. However, a new District and a new day demands new leadership. … He will also be an important role model and advocate for the Dominican and Hispanic communities in my District and beyond. I endorse Adriano Espaillat."
The idea of the district being new would probably be news to Mr. Rangel, who represented a district that contained about 75% of the reconfigured seat's population through the past decade, and represented a very similar district in decades prior to that. Most incumbents running for reelection this cycle are running in "newer" district's than Mr. Rangel, with their lines scrambled in the court-drawn redistricting plan this year.
On the other hand, the new territory is all in the Bronx and the character of the district now contains an even larger Dominican presence (If successful, Mr. Espaillat would be the first Dominican-American elected to Congress).
For his part, Mr. Rangel rolled his own endorsements last Saturday, notably Councilwoman Melissa Mark Viverito and State Senator Jose Serrano, who both represent the East Harlem portion of the district. He wrote on his campaign's Facebook page that the endorsements show "Team Rangel's got its eye not only on the blocs that have kept him in office so long, but to the demographics of the new district, which has a much higher percentage of Latino voters."
Also in the Democratic primary are Clyde Williams, Joyce Johnson and Craig Schley.