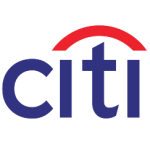 Citi's country-bred whistle-blower: Sherry Hunt started her career in the mortgage business as a 17-year-old mom processing home loans in Alaska. By the age of 55, Ms. Hunt was supervising 65 loan officers in Citigroup (C)'s mortgage unit. The year was 2004, and business was booming. Citi was buying loans from outside lenders that had been secured with phony documents, and Ms. Hunt's reports highlighting defective loans were being buried. The housing bubble popped, of course, and Citi took $45 billion in Federal bailouts. That didn't stop the bank from processing defective loans. In 2011, a supervisor told Ms. Hunt and a colleague that if the number of loans being classified as defective didn't fall, it would be "your asses on the line." The country girl turned banking executive didn't back down. In the spirit of all great Americans, she went to court. Bob Ivry goes there too, profiling Ms. Hunt, who would ultimately win $31 million in a whistle-blower suit against the banking giant, in July's Bloomberg Markets magazine.
Whither Europe: The story of the Spanish banking system goes something like this: Banks need capital infusions to offset losses on real estate loans. The Spanish government's lender bailout fund lacks adequate cash to prop up banks. Short on funds, the ailing banks are tightening credit, affecting a further strangulation of the nation's struggling economy, in turn worsening the plight of the banks. Europe should step in and create a model for bank recapitalization across the region, says one editorial page. Here's how.
A common reaction to Spain's woes? A flight to quality. That goes for investors seeking safer havens, and squatter occupying abandoned apartments.
Spanish banks are giving away Spiderman towels as an incentive to keep young depositors from withdrawing savings. What?
Cautious prince: When Scott Devitt replaced Mary Meeker as Morgan Stanley (MS)'s tech analyst, he shunned the flashy profile that had attached to the "Queen of the Internet." A cautious analyst in a world of Internet bulls, Mr. Devitt has been known for his contrarian calls—now he's known for cutting guidance on Facebook (META) in the days before the company IPO'd. Reuters goes deep, and finds that Mr. Devitt is the kind of guy who drives cars into the ground and expresses his sense of humor on his LinkedIn page.
Risky business: JPMorgan's investment bank and JPMorgan's chief investment office—the unit responsible for at least $2.3 billion in trading losses associated with the so-called London Whale—may have valued the disastrous derivatives positions at different prices, which Bloomberg suggests may have obscured the firm's losses by hundreds of millions of dollars.
Also from Bloomberg: There's no substitute for capital buffers when it comes to hedging risk.
What problem? Moody's downgraded eight Danish banks, citing a "weak operating environment"; Danske Bank, Denmark's largest lender, said it "does not understand Moody's very negative view."
Slow summer:Between the Facebook flop and turmoil in Europe, it's going to be a sluggish market for IPOs. Kayak, the discount travel website, and Graff Diamonds, a high-end jeweler, each stepped back from prospective offerings yesterday. It may be the bad taste left by Facebook's IPO—the stock plummeted more than 20 percent in little over a week—or the teetering economies in Greece and Spain. Investors are spooked, and Kayak and Graff took note.
Mark Zuckerberg lost $4.7 billion in personal wealth as Facebook's stock plummeted, edging the 28-year-old tycoon off the Bloomberg Billionaire Index.
Slow money: MF Global customers seeking to sell their claims on the bankrupt commodities dealer for quick cash appear to out of luck. The complexity of the claims is scaring away buyers; in a simpler bankruptcy, perhaps 20 percent of claims would trade between creditors seeking immediate cash and investors, the Wall Street Journal reports.
Slow BRICs: Investors buying Citigroup's debt are failing to price in risks associated with the lender's push into emerging markets. With China and Brazil facing economic slowdowns, Citi's bonds could lag those of its peers.